I have a small deck in the back of our house and last year we had a dining table and 6 chairs. We only used 2 of them and rarely ate outside. We did however sit outside to read, hang out, and have "happy hours". This year I decided I wanted something different so after selling our current set on craigslist (love you craigslist!) I am planning our new deck furniture and we're going lounge! I didn't think we could afford to do a lounge set since they tend to be really expensive.
I love the
Ventura Set from Crate and Barrel
but really didn't want to spend the money. The configuration we needed was going to be about $2,400!! Yikes!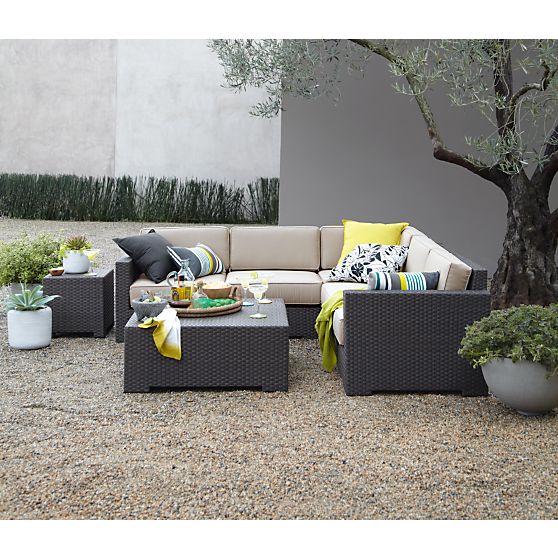 When I was at IKEA a few weeks ago I spotted the
ARHOLMA
set! It's perfect style, size and price! Of course the quality is going to be far different than the Crate and Barrel set but I'm not looking for a forever outdoor set- just one we can use for the next few years or so.
From there I started
pinning
some great outdoor lounge photos to get inspired. I looked through dozens of outdoor fabric but kept going back to the indoor/outdoor fabric Trina Turk- Peacock.
Here's my design so far!
I love the cobalt blue and soft whites. They make me feel like I'm on vacation at a trendy beach club! The ottoman has an optional cushion so it can be used as a table or extra lounging space. I chose a white ceramic garden stool so I can use it in my home during the winter months.
Total Project $984
Can't wait to show you guys the finished space!