I am still loving a fresh blue and white combo. Maybe it's because we're in the middle of winter but that bright blue and clean white just makes me feel like easy casual summer time. Someday when my living/dining room gets a makeover I'm going blue and white for sure. Here are some of my favorite inspiration pictures.
i mean, leopard pillows? could this get any better!?
again... killing it.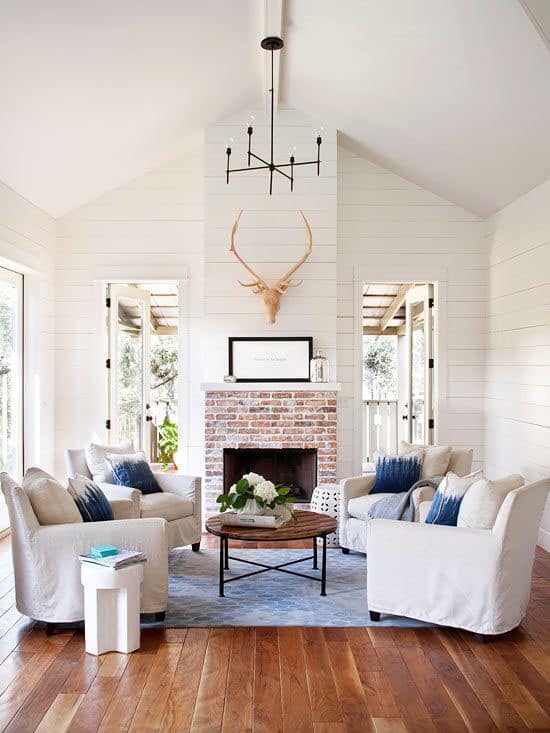 Better Homes and Gardens
So until I have time/money to re-do the living/dining room... how bout this cute little ginger jar on my bookshelf?